At FibriCheck, we analyse your measurements by using a medically certified algorithm. This algorithm has been CE-certified and FDA-cleared, and is supervised by a team of medical experts to ensure that the results of your measurements always live up to the highest standards of quality and accuracy. With FibriCheck, you also have the possibility to request a review for a measurement, for cases in which you'd like that bit of extra certainty.
Our team of medical experts
Your results are reviewed by a team of medical experts with vast experience and extensive knowledge within the field of cardiology. All reviewers are certified healthcare professionals who have experience with telemonitoring and atrial fibrillation. On top of that, they have been onboarded by FibriCheck and they underwent extensive training on how to interpret PPG-results. This way, we can ensure that your reviews are accurate and reliable.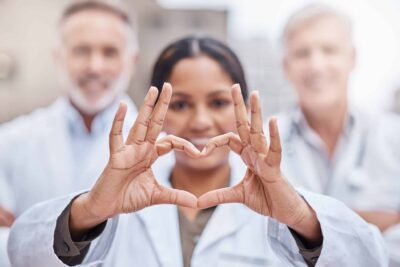 How do the experts review my measurement?
Once you've requested a review, our team of experienced medical experts will check the results of the algorithm within 48 hours. With each review, the expert will take a look at the notes you've left with your measurement. By taking these into consideration, some results may be explained.
With each review, you'll receive a detailed report from us which you can share with your doctor. That way, your doctor immediately has a better understanding of your heart rhythm, which can help speed up the process of getting you the treatment which you need.

Created on juin 16th, 2023 at 04:12
Last updated on juin 28th, 2023 at 02:53