Hasselt, February 3, 2021 – Qompium, the pioneering Belgian digital health company, has received an additional 9 million euros in funding after a new capital round. With its business units FibriCheck (medical app which detects heart rhythm disorders) and Extra Horizon (secure, scalable platform that accelerates the launch of medical apps for other eHealth companies), Qompium stands at the cutting edge of innovation in eHealth. This capital injection will enable Qompium to continue to play a leading role in the digital transition of the healthcare sector. A transition which is now in overdrive due to the Covid-19 pandemic, bringing Qompium that much closer to achieving its international ambitions.
Qompium completed the new capital round with success, retaining the full trust of its current investors (including LRM) and medical experts. Qompium was founded in 2014 with the aim of accelerating and improving the implementation of digital health solutions. The company comprises two business units:
FibriCheck is a medical app that lets people monitor their heart rhythm and thereby detect hidden heart rhythm disorders such as atrial fibrillation (AF). It is the world's first CE and FDA approved medical smartphone app for heart rhythm disorders using the camera signal. Since its launch, FibriCheck has helped more than 450,000 people in 43 countries, performing over 4 million heart rhythm measurements and detecting around 40,000 heart rhythm disorders. FibriCheck has already signed contracts with such companies as Samsung and Fitbit.
Extra Horizon is a platform that enables medical applications to go to market with far greater speed and scalability. By providing the entire backend or technical framework of such applications, Extra Horizon also ensures full compliance with the many strict and complex regulations applicable to digital health solutions. As well as powering the FibriCheck app, Extra Horizon recently formed a partnership with ams, a world leader in optical sensor technologies. Thanks to Extra Horizon's customisable platform, ams was able to develop an extremely accurate digital rapid test for the detection of SARS-CoV-2 antibodies in as little as 3 months.
Covid-19 sparks accelerated growth
Both FibriCheck and Extra Horizon have experienced exponential growth as a result of Covid-19. The pandemic sparked a significant rise in the use of mHealth (mobile health) solutions. During the lockdown, cardiologists began using FibriCheck on a massive scale in order to monitor patients remotely as part of the TeleCheck-AF project. At the same time, both new and established players rapidly began developing new medical applications and looked for solutions to bring them to market faster.
Qompium will use the newly invested 9 million euros to further accelerate the growth of both its business units. FibriCheck has international growth in its sights, among others in Australia where the application was recently given the green light by the local regulator. As such, the app is rapidly evolving into a true integrated solution, making remote monitoring a reality via a full range of consumer devices including wearables and hearables. Extra Horizon, in turn, is also seeing an increase in demand for technological support from companies looking to build secure, compliant and scalable medical applications. The transformation of the healthcare sector is progressing at lightning pace. And in order to compete, time is of the essence.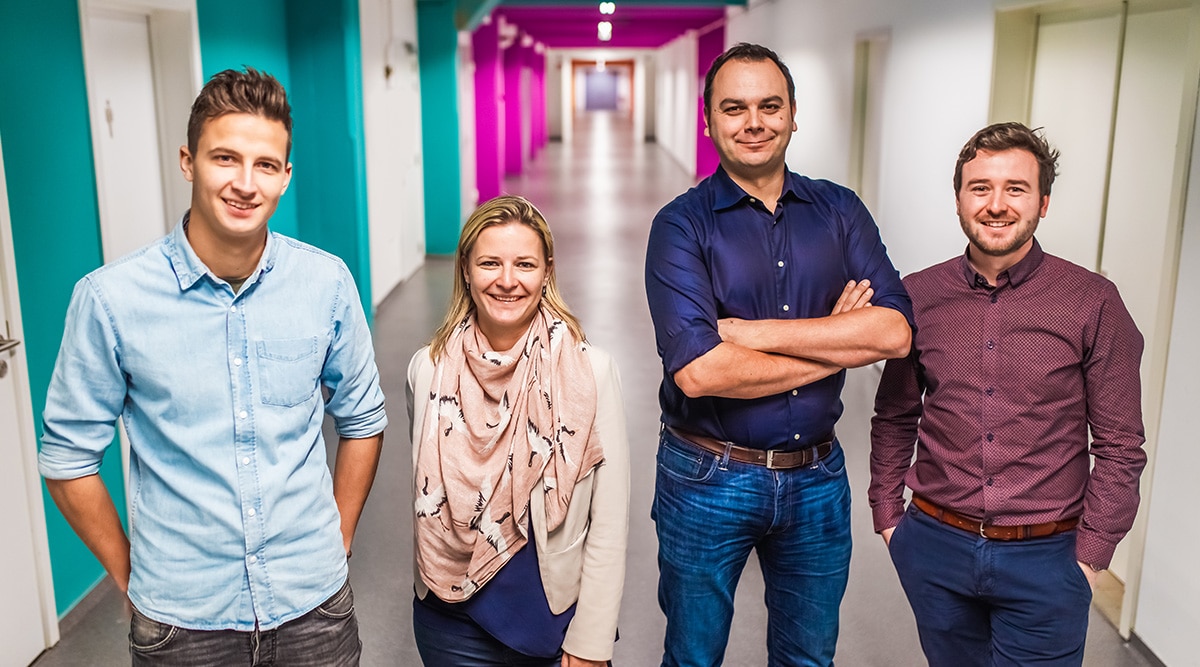 Pioneer in digital health
Lars Grieten, CEO Qompium: "We have played a pioneering role in the field of digital health for 6 years now. Covid-19 has had an enormous impact on Qompium. The digital health market is in full transition mode and over the past year, we have been able to get a very accurate picture of our sweet spot in the market. Thanks to our investors, we are now in an even better position to realise our ambitions and expand our team not only to continue our growth but to remain at the forefront of digital health."
Tom Vanham, General Manager LRM: "Qompium operates at the intersection between IT and the healthcare sector. It has succeeded in uniting its expertise in both domains to develop a ground-breaking application. As a strong Limburg-based company, we are very proud to have been able to count Qompium as part of our portfolio from the very beginning. We are sure that, with the help of our 'smart money', Qompium will be able to take its next giant leap towards achieving its international ambitions."
About LRM
LRM is an investment company dedicated to stimulating economic growth in Limburg, Belgium. Focusing on initiatives that create jobs in Limburg, LRM opens up new avenues for growth by laying solid foundations. Combined with the many benefits of the Limburg region, the company's financial resources and expertise create unique fertile ground for a wide range of innovative businesses and projects. More info: www.lrm.be
Created on February 2nd, 2021 at 05:22 pm
Last updated on January 6th, 2023 at 05:21 pm