FibriCheck and Fitbit today announce an expansion of their partnership. From now on users in France, Germany, Italy and Spain can monitor their heart rhythm for irregularities, such as Atrial Fibrillation (Afib) directly from their Fitbit smartwatch. 
FibriCheck on Fitbit smartwatches first launched in September 2019 to Fitbit users in Belgium, Ireland, the Netherlands, and the UK. Since it launched on Fitbit OS, over 150,000 heart rhythm measurements have been taken by users on their Fitbit smartwatch.
FibriCheck will be available on Fitbit Versa™, Fitbit Versa Lite Edition™, Fitbit Versa 2™ and Fitbit Ionic™ devices and can be accessed through the Fitbit app gallery on smartphones. FibriCheck has a subscription model starting at €3.99 per month and a one-day free trial is available. A FibriCheck reading can be completed in 60 seconds. Instant, color-coded feedback is sent directly to the smartwatch screen; from green indicating that no irregularities have been detected, to red, which advises users to seek medical advice. A detailed report is also available via the FibriCheck smartphone app, which can be shared with medical professionals.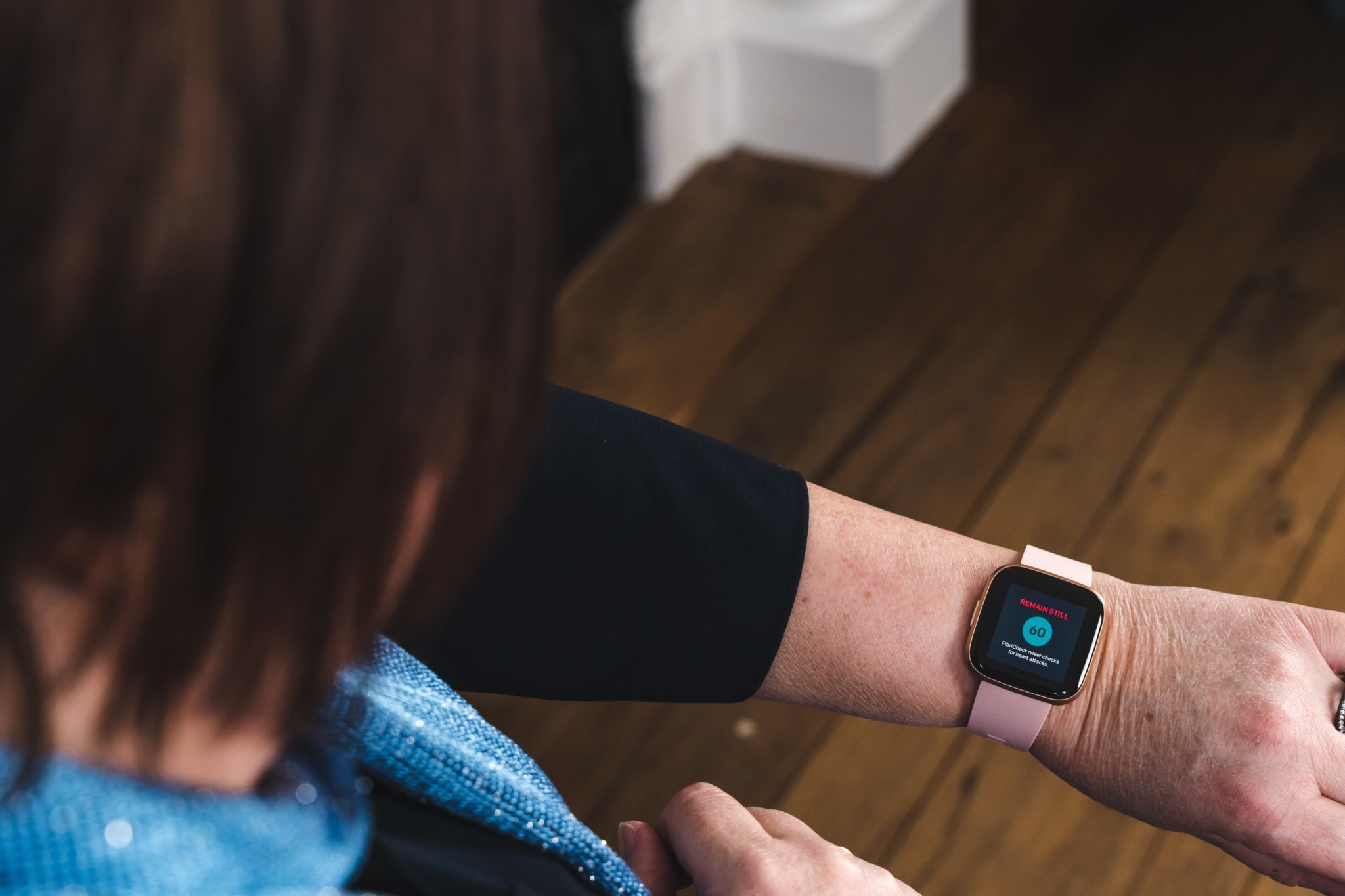 Try out FibriCheck on Fitbit
Available in Belgium, The Netherlands, United Kingdom, Ireland, Germany, France, Italy & Spain for Fitbit Versa, Versa Lite and Ionic.
[split_line_heading animation_type="default"][/split_line_heading]