At FibriCheck, we're always looking for new ways to help you take control of your heart health. Based on feedback and in collaboration with cardiologists, we have added a new feature to our app that allows you to log your blood pressure values. This valuable data will help you and your physician gain insights into your heart health 
How does the blood pressure module work?
The blood pressure module allows you to track your blood pressure and to share these results easily with your physician if necessary. This means that you can take measurements with a blood pressure monitor, and then enter your blood pressure values in the FibriCheck app. You also have the option to add a picture of the values on your blood pressure monitor, as well as additional notes. After adding the values to the FibriCheck app, you can indicate any symptoms that you're experiencing and their severity. You can find a step-by-step guide in our FAQs.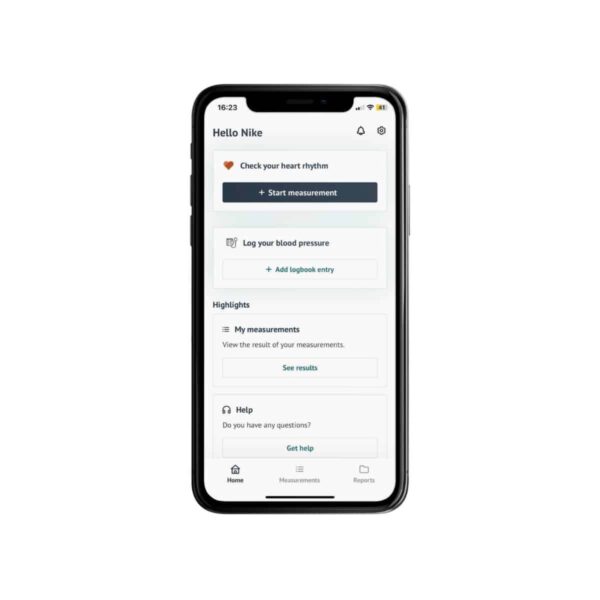 Your blood pressure results will automatically be classified according to the guidelines of the European Society of Cardiology. This means that you'll receive an immediate insight into your heart health, which allows you to understand whether your blood pressure is too high. 
The results of your blood pressure measurements will always be available to you in the FibriCheck app and will also be included in your end reports. This way, you can provide your physician with valuable information that gives them a broader picture of your heart health. 
Why would you log your blood pressure in an app that measures your heart rhythm?
Although heart rhythm is an important factor in assessing your risk of stroke, there are other factors which are important to take into consideration as well. Studies have shown that there is an undeniable link between a high blood pressure and atrial fibrillation, a common heart rhythm disorder. Both hypertension (high blood pressure) and atrial fibrillation increase the risk of stroke drastically. Atrial fibrillation causes 15% of strokes, while 75% of people who experienced a stroke have a high blood pressure. You can learn more about the importance of a healthy blood pressure in our educational article.
Logging your blood pressure is important, as an elevated blood pressure doesn't cause any symptoms or warning signs in most cases. This means that the only way of really knowing whether or not you are suffering from this important risk factor of stroke is to take regular measurements. 
By adding the results of these measurements to your FibriCheck app, you can follow up on your heart rhythm, heart rate, and blood pressure all in the same familiar setting. This way, we want to empower you to take control of your heart health and give you the possibility to share these results with your physician easily.  
References
References
https://www.heart.org/en/health-topics/atrial-fibrillation/why-atrial-fibrillation-af-or-afib-matters/high-blood-pressure-afib-and-your-risk-of-stroke
https://www.cdc.gov/bloodpressure/about.htm
Created on July 11th, 2023 at 11:03 am
Last updated on October 23rd, 2023 at 12:25 pm