Did you know that a common symptom which people often attribute to a heart rhythm condition may also be caused by stress? We're talking about heart palpitations, the feeling that your heart flutters for a short moment. In this article, we'll give you an insight into the possible causes of palpitations, as well as a way to find out whether or not your palpitations are caused by a heart rhythm condition.
What are the possible causes of palpitations?
Palpitations are commonly complained about, as almost 16% of the general population experiences them from time to time. These palpitations can come under the form of a sudden rapid or irregular heartbeat, which may give you the sensation that your heart is racing, pounding, fluttering or beating irregularly. Most of the time, this only happens for a few seconds or minutes. Palpitations can be felt in the chest, the throat, or the neck, and can have various causes.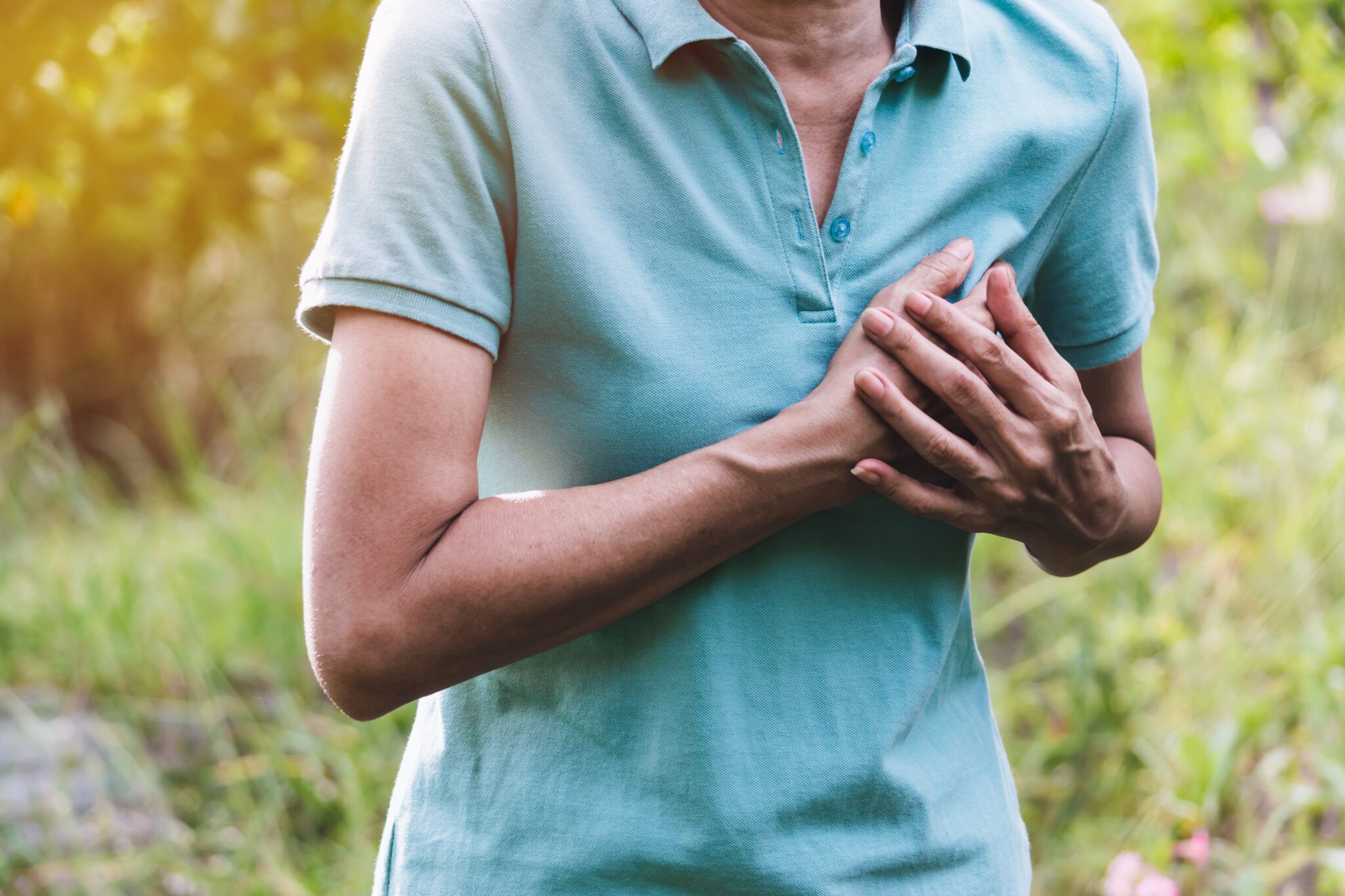 Heart palpitations are due to stress and anxiety in 15 to 31% of all cases, making stress an extremely important factor to keep in mind. It's also often caused by a lack of sleep, the consumption of alcohol, nicotine, caffeine, or recreational drugs. Besides that, there are also some medications which may cause palpitations, so it's always a good idea to check the information leaflet that is provided with your medication. Some people also get palpitations during pregnancy or menopause. In other cases, palpitations can be caused by conditions of the heart or the heart rhythm, an iron deficiency, or an overactive thyroid.
Out of all these causes, studies suggest that the most common causes of palpitations are cardiac arrhythmias and stress from anxiety and panic disorders, which is why it's important that you're able to distinguish these two causes.
Find peace of mind with FibriCheck
In some cases, you can easily make the connection between palpitations and their cause, such as a lack of sleep, or the consumption of certain products. In other cases however, the cause may not be as clear. This can lead you to worry about your health.
FibriCheck empowers its users with palpitations to find peace of mind, as our clinically validated PPG-technology can detect heart rhythm conditions and can provide you with the results right away. There is no need for any hardware or complex processes. You can measure your heart rhythm anywhere at any time, just by using our app on your smartphone. It is particularly interesting to do so at moments when you are experiencing palpitations, so you can immediately find out whether or not there is a connection with a possible heart condition.
Finding out where your palpitations are coming from is important, as knowing that your heart rhythm is fine can help you lower your stress levels. Staying in a doubtful situation can increase the stress which you're experiencing, which can worsen your palpitations as well. If our measurements confirm that there may be a possible case of a heart rhythm condition, then it's important to follow up on this and to visit your doctor for further analysis and treatment.
Still not convinced after seeing the results of your measurement? You can easily ask for a review by a certified healthcare professional, who will take a look at your measurement and will take your symptoms and notes into consideration as well.
Which symptoms require immediate intervention?
Although heart palpitations are usually not something to worry too much about, there are also a few warning signs which are important to keep in mind. You should contact your doctor immediately if you experience heart palpitations combined with: 
Chest pain

Shortness of breath

Dizziness

Episodes of feeling faint or fainting
What can you do about stress-induced palpitations?
There are a few things which you can do to manage your heart palpitations if they are related to anxiety and panic disorders. The most important factor is to find and tackle the source of your stress. Besides that, you can also: 
Try

breathing techniques 
Exercise regularly

Getting enough

sleep
Meditation
Mindfulness techniques