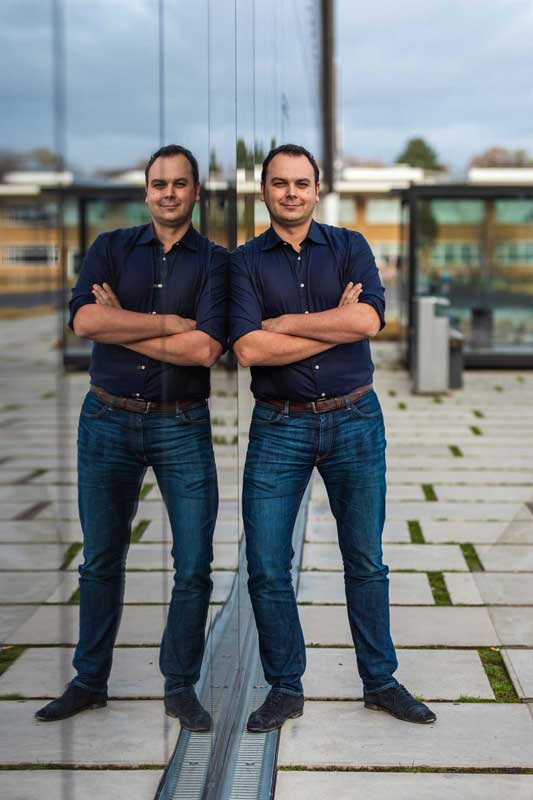 "In 2013 my father suffered his first stroke. He was barely 51 years old at the time. On vacation with his biker friends he suddenly fell down during his morning shower, half paralysed. A stroke, it turned out. Just like that, completely unexpected. Dad felt perfectly healthy at the time.
I vividly remember the panic we felt when we received the call from the south of France. The ambulance couldn't get into the mountains, so dad was taken by helicopter to the hospital in Nice. The doctors there were unable to trace the cause of his stroke. Fortunately, it turned out to be a TIA (Transient Ischemic Attack), a temporary blockage of a blood vessel in his brain. After a few days of anxious waiting, his motor functions started to come back.
Two years later fate struck again. We were eating out when my dad's mouth suddenly dropped on the left side. Again, specialists at the hospital were unable to determine the cause of the problem.
But in the meantime, I had been working on a project in collaboration with cardiologists of local hospital ZOL (Genk, Belgium). Our mission was to develop a solution for detecting the cause of a stroke, which proved to be particularly difficult. Because of dad's condition that sounded all too familiar for me. I was determined to overcome the limitations of hospital equipment through a software only solution.
The prototype of our digital application was finished at that time. So when dad started to feel unwell again only a few weeks after his second stroke, we monitored his heart rhythm for 2 hours with FibriCheck. The results were of enormous value. Unknowingly, dad was suffering from atrial fibrillation, one of the most common cardiac arrhythmias. He immediately started an adapted treatment. Together with his cardiologist, we still closely follow up on dad's heart rhythm through the FibriCheck app.
That's the power of data. FibriCheck saved my dad's life. Although a stroke is not always fatal, survivors are often looking up to months or even years of rehabilitation. Being able to build an application to increase life quality massively, I feel we really are making a difference. Not just for my father, but for all patients with arrhythmias."
FibriCheck: monitor your heart rhythm through your fingertip
Created on June 28th, 2019 at 12:18 pm
Last updated on October 23rd, 2023 at 01:45 pm