As TeleCheck AF continues to gain traction across the continent, notable strides are being made in the UK, where recently published guidelines cite FibriCheck's remote heart rhythm monitoring as an example of clinical best practice in the delivery of care for cardiovascular disease (CVD) patients during the COVID-19 pandemic. With over 90,000 users in the UK since March, FibriCheck's certified medical application is empowering providers with a proven turn key approach to ensure the continuity of care for otherwise hard-to-reach patients.
TeleCheck AF and adoption in the UK
Since launching in March 2020, TeleCheck AF is a text-book illustration of the disruptive power of digital health in the remote detection and monitoring of life-threatening cardiac arrhythmias like atrial fibrillation (AF).
Beginning with the thought leadership from TeleCheckAF's leading clinical partners, development of a clinically validated, standardised protocol and virtual operating procedure enabled same-day onboarding of 40 centres in the first two months of the pandemic. Owing to zero hardware investments, these centres were able to address backlogs and waiting times, while alleviating device turnover logistics amidst increasing cancelations. Having garnered recognition from the European Cardiology Society, it is little wonder that FibriCheck's approach is rapidly becoming standard practice at a growing number of centres.
Inclusion in sectoral guidance is a considerable advancement for digital health applications said Co-founder and 2020 NIA fellow Bieke Van Gorp: "We're thrilled to see UK policymakers embrace digital solutions, not only as a way of shepherding us through these challenging times, but also as a way of making healthcare more efficient, less costly, and more effective at empowering patients to play a central role in managing their condition."
Official recognition for FibriCheck
The guidance released by the Primary Care Cardiovascular Society, Getting It Right First Time (GIRFT) improvement programme and the Oxford Academic Health Science Network offers practical and pragmatic guidance to primary care teams for the care and management of their CVD populations. The guidance names FibriCheck as a resource for AF detection and management in response to the growing need for COVID-proof solutions.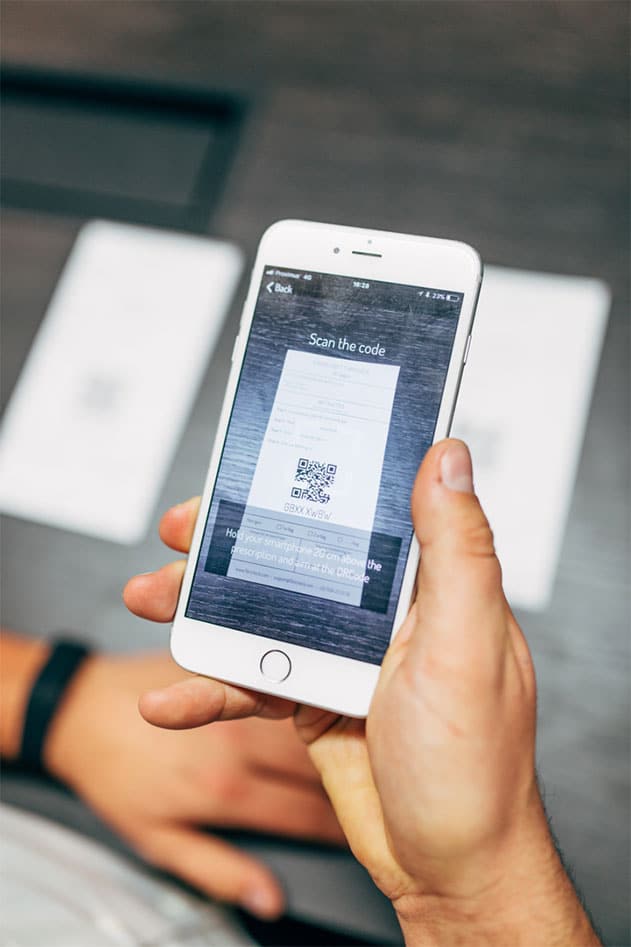 While the guidance highlights FibriCheck's efficacy as a diagnostic tool, specialists participating in TeleCheck AF have long since leveraged the many other benefits of the technology, including use for medication titration, treatment monitoring, post-stroke detection, post-discharge monitoring and post-therapy interventions such as surgical ablation. Among these is a growing list of UK centres, including London's cardiac centre of excellence Barts Health NHS Trust and the renowned Liverpool Heart and Chest Hospital in North West England. Along with reducing in-centre visits and delivering high-quality care with FibriCheck, these early adopters are also trailblazing new approaches within their usual care pathways. One such example is set to start at Barking, Havering and Redbridge University Hospitals NHS Trust. The project looks to address Holter wait times and improve AF detection yield for post-stroke patients upon discharge.
Charting new courses across the pathway with digital health
Well before the release of the UK guidance, FibriCheck teamed up with the innovation-minded Primary Care Network (PCN) led, Dr. Shabana Ali in Redbridge, England to develop an innovative screening approach. Leveraging flu clinic outreach, the project replaces traditional in-practice pulse checks with remote FibriCheck monitoring, safely improving access and preventing strokes. No stranger to population health, having digitally screened over 65,000 people in one week in 2018, FibriCheck was chosen for its proven equivalence with single-lead ECG. And for its performance, proving that multiple spot checks effectively tripled AF detection rates, which is especially critical in the early stages when episodes are intermittent and timely intervention can be life saving.
Dr. Shabana Ali:
"FibriCheck is quick, reliable and user friendly. Patients find it so easy to use and feel very involved in their health care. I was able to either reassure or undertake further steps in clinical care without any delay. This technology has been a breath of fresh air especially in the current pandemic where access to diagnostics has been a challenge."
Dr Shabana Ali. Clinical Director and Commissioning Lead at Redbridge CCG, GPwSI Cardiology North East London NHS Foundation Trust, GP Principal Southdene. NHS England Appraiser and King's Fund Alumna said,"We were introduced to this unique innovation at a time when we were restructuring our plans to help prevent and reduce strokes across North East London. Very quickly it became an innovative tool to reach out to patients in the current pandemic. As a GP it empowered me in my skills and became a 'contact less way' of getting important information on heart activity that is so much needed to undertake important clinical decisions. FibriCheck is quick, reliable and user friendly. Patients find it so easy to use and feel very involved in their health care. I was able to either reassure or undertake further steps in clinical care without any delay. This technology has been a breath of fresh air especially in the current pandemic where access to diagnostics has been a challenge. No doubt, its successful implementation in primary care would allow us to provide efficient, effective and high standard care whilst fighting the constricted uncertainties that the Pandemic brings."
FibriCheck's various implementations across the pathway are backed by extensive clinical evidence demonstrating the ease, speed and system savings with which it can be deployed, "The seamless scalability and proven efficacy of FibriCheck's technology enables organisations across the care continuum to be up and running in less than a day," said Co-founder and CEO, Lars Grieten. "Ultimately our goal is to improve the quality of life and outcomes for patients with long-term conditions while bringing more value to health systems with plug-and-play flexibility that eliminates the need for costly deployment procedures, hardware procurement and organisational readiness resources."
Learnings from the evaluation of these two UK projects will inform case studies for broader spread and adoption across the NHS.
Driving innovation to improve outcomes for all stakeholders
While COVID-19 has pushed healthcare systems to the brink, healthcare professionals, institutions and governments continue to demonstrate resilience in spite of compounding adversity and an unwavering willingness to pursue novel solutions. As digital health providers, we are driven to harness the full power of technology to improve outcomes for patients, while boosting the safety, efficiency and effectiveness of care for all. The fact that AF still accounts for 25% of all strokes is unacceptable to us at FibriCheck, especially when the vast majority of AF strokes are entirely preventable with timely detection and intervention.
Looking to join the digital health revolution? Interested in co-creating novel pathways? Contact us to explore the possibilities.
Created on January 27th, 2021 at 03:14 pm
Last updated on January 6th, 2023 at 05:20 pm